We held our 2nd co-creation workshop on December 18th in Bangalore, as a part of our continued mission to catalyse the urban innovation ecosystem. We had an extremely productive session with an array of organisation spanning startups and non profits who were in attendance: Oizom, Zippr, Roadcare, Akara research and Praja Foundation with support from our partners Village Capital and Social Alpha.
The session
Based on feedback from our last session and inputs from our attendees we focused on introducing our platform DIGIT and initiating the thought process on how co-creation would look for each attendee. DIGIT can serve as the OS of a city or the backbone for civic focused solutions and has been built for this with it having performance at scale, easy extensions, data security, cloud agnosticism and being mobile first. In fact, three of the companies from the last cohort have already begun the process of co-creation with us, working towards presenting a proof of concept.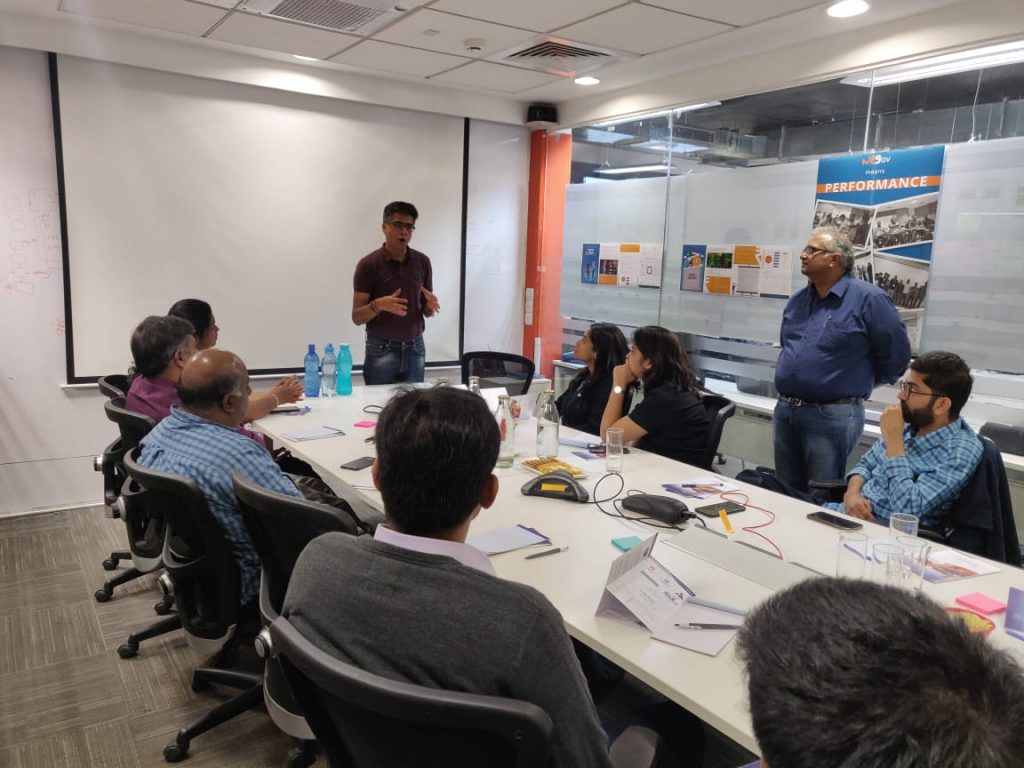 Societal Platform Thinking
We began the session with an introduction to Societal Platform thinking by our Strategic Advisor and Chief Curator of Societal Platform, Sanjay Purohit. In addition to introducing Societal Platform thinking as a concept to the attendees, Sanjay provided examples from our journey and other ventures who are looking to solve complex problems at scale. The key takeaway was the need for a co-creation ecosystem, the process to build one and how to manage it effectively.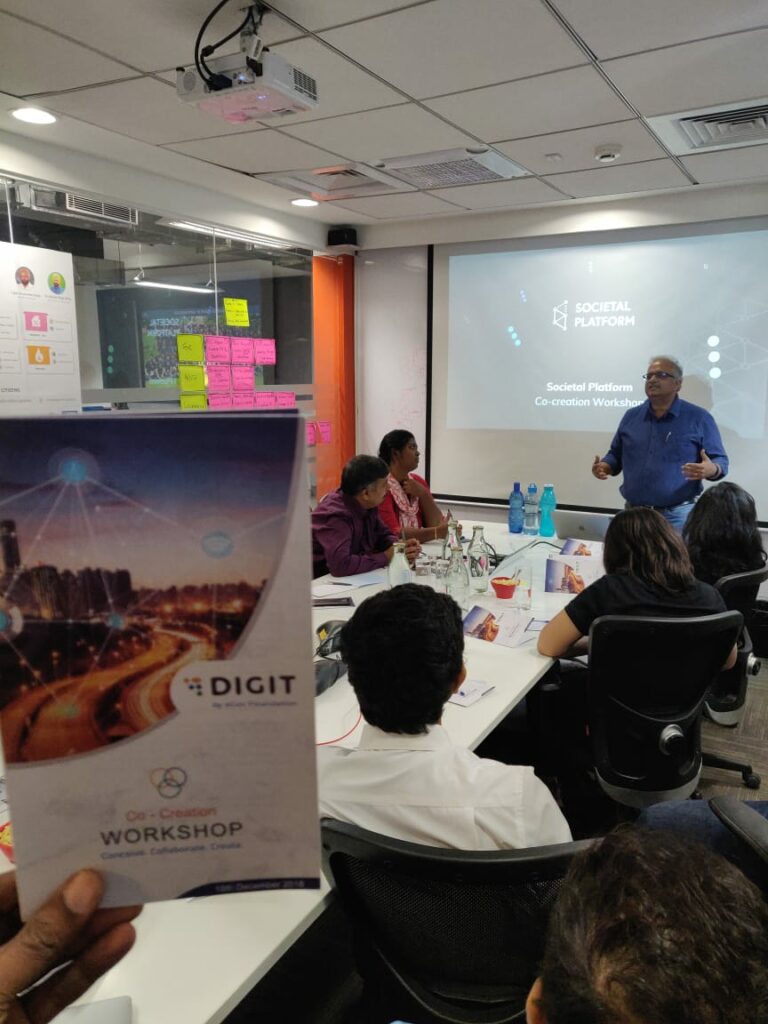 Wrapping up
We then began the process of introducing the attendees to our architecture, DIGIT and its capabilities. We were able to brainstorm on use cases that we could collaborate on and also share our experiences of state wide implementations. Insights from our experiences and the domain expertise of our attendees made for a productive discussion with a focus on how to actualise market access at speed and scale.
We look forward to continuing the journey to drive innovation in the urban ecosystem and collaborating with this session's attendees to transform urban India. Visit digit.org to find out more about our platform and get in touch with us at partner@egovernments.org to be a part of our next session.
An introduction to the attendees
Zippr : Zippr has developed DDN, an end-to-end addressing system which provides a digital street-based addressing system for municipalities and local bodies
Oizom: Oizom delivers Environmental Impact Solutions using IoT Technology. The solution acquires Environmental data and further analyses it for actionable insights.
Akara Research : Akara Research is a solution provider that removes information asymmetry for governance decisions. They seek to achieve this through a converged system of information codified as data from myriad sources – internal and external to an organisation
Praja: Praja conducts data driven research and provides information on civic issues to citizens, media, government administration and works with elected representatives (MLAs and Municipal Councillors). We identify and address lacunas in work processes of governance
Roadcare : Roadcare is focused on the domain of Road Quality Monitoring, Mapping & Analytics