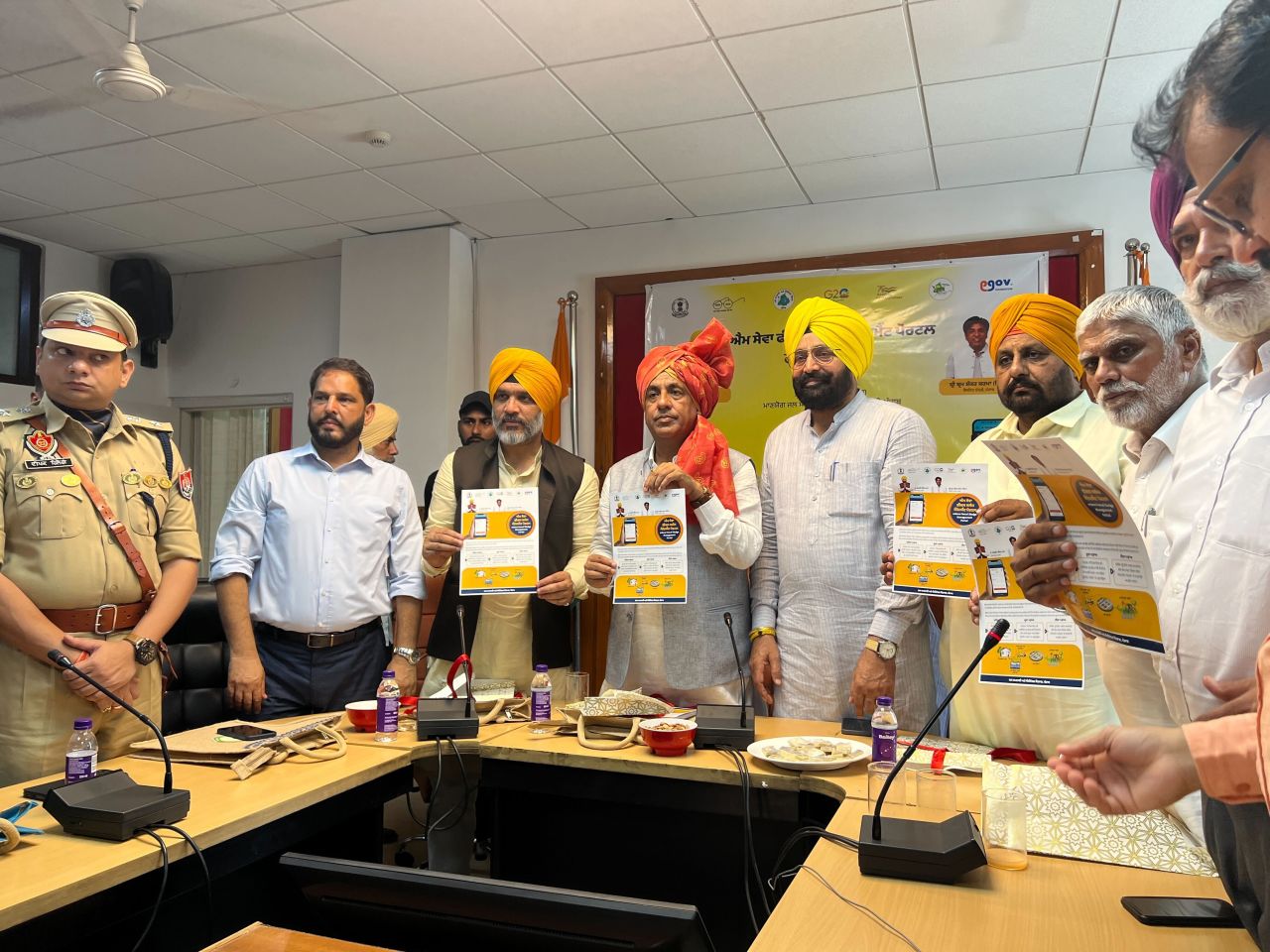 Ferozpur, Aug 15, 2023: In a significant step towards promoting enhanced sanitation services, the Punjab Government, in collaboration with eGov Foundation, has unveiled the mSeva FSSM portal. Underlining its commitment to public welfare, the Government of Punjab has adopted an Urban-Rural convergence model, addressing the needs of both the urban centres and the rural landscapes. The platform was inaugurated by Shri Bram Shanker Sharma, Hon'ble Minister of the Department of Water Supply and Sanitation.
The real-time data of the complete sanitation value chain of faecal sludge management is available on this portal, which helps in monitoring of faecal sludge management process. The portal has been launched as a pilot project initially in SAS Nagar Mohali, Fathegarh Sahib, Rupnagar and Patiala Districts in collaboration with the Department of Local Government and Department of Water Supply and Sanitation. Under this pilot project, 40,980 households of 171 villages will be covered, which will benefit about 2 lakh rural population.
The mSeva FSSM portal, an extension of the existing mSeva platform designed for urban service delivery, has been built on the robust DIGIT (Digital Infrastructure for Governance, Impact & Transformation) platform developed by eGov Foundation.
The platform empowers citizens to effortlessly request desludging services from any location, heralding a new era of convenience and accessibility in sanitation services. Notably, the portal also facilitates real-time recording of all transactions occurring within the spectrum of desludging operations.
The real-time tracking and recording of transactions hold immense promise in streamlining sanitation operations. This data-driven approach will arm administrators at various levels with valuable insights, enabling them to make informed decisions swiftly. The mSeva FSSM platform promises to be a pivotal stepping stone in the journey towards achieving comprehensive and safe sanitation practices across Punjab.
What sets the mSeva FSSM platform apart is its successful integration into the existing DIGIT Sanitation ecosystem, which has already demonstrated its efficacy across 69 Urban Local Bodies (ULBs) and more than 1600 Gram Panchayats (GPs) in the state of Odisha. Impressively, the implementation of this initiative in Punjab was accomplished within a remarkable timeframe of just 10 days, a testament to effective collaboration and partnership.
Commenting on the launch, Viraj Tyagi, CEO, eGov Foundation, Said "We are happy to see Punjab Govt leverage the DIGIT Sanitation Platform for effective end-to-end management of Fecal Sludge. mSeva FSSM app launched by Punjab Govt will help citizens raise requests for cleaning septic tanks and then ensure safe disposal of the waste through real time tracking. This platform will enhance the management of fecal sludge in both urban and rural areas through the urban-rural convergence model adopted by Govt of Punjab. This is the latest addition in the our long standing partnership with Punjab Govt which started in 2018 with implementation of mSeva in all 167 ULBs for all municipal services. mSeva FSSM marks the second implementation of DIGIT Sanitation Platform after a successful exemplar in Odisha through SUJOG FSSM. mSeva FSSM was implemented in a record time of Two weeks. This clearly is an example of achieving Scale@Speed using Platform approach"