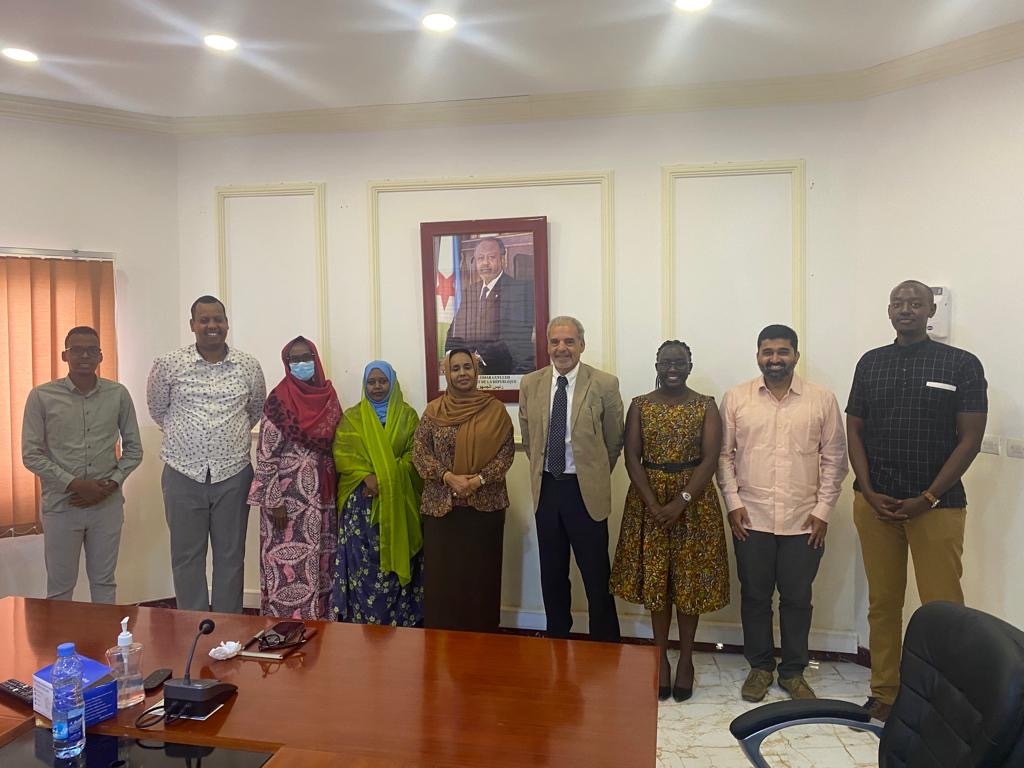 eGov Foundation in February 2023 met with Madame Amina Aden, Ministre de la Ville, de l'Urbanisme et de l'Habitat in Djibouti (Minister of the City, Urban Planning and Housing, Djibouti) where we had an opportunity to present our work and implementation approach to digitize Djibouti's Construction Permits service using DIGIT Online Building Plan Approval System. It was inspiring to see the Minister's vision of minimizing complexity and reducing the time taken to issue permits.
Our discussions on enabling access through Citizen Facilitation Centres and other channels in low-tech areas were productive and showcased Ministry's commitment to making services accessible to all citizens. We also discussed the platform approach where the Ministry can reuse DIGIT DPG building blocks for digitizing other services and revenue collection mechanisms.
Further, we had productive interactions with Monsieur Abdallah, Secrétaire Général du Ministère de l'Economie Numérique et de l'Innovation (Secretary General, Ministry of Digital Economy and Innovation), and the Prime Minister's Office to discuss the digitisaion of Construction Permits and eCabinet which will be led by the Government of Estonia. These were positive meetings and we look forward to working with #GovStack and the Djiboutian Ministries of Urban Planning and Digital Economy & Innovation to put together a team and onboard implementation partners to drive digital transformation for the Construction Permit service.