Digital public goods are an essential tool for the achievement of Sustainable Development Goals, especially in low and middle-income countries. However, despite the promise and significance of DPGs, there is little global coordination or consensus about how to design the technical building blocks of digital public goods and how they should interact with each other.
Strengthening the understanding of Digital Public Goods, CyLab-Africa Summit brought together stakeholders from across Africa and the globe, including government officials, healthcare providers, NGOs, and academia to explore how technology in general, and DPGs in particular, can be used to accelerate digital transformation securely, privately, and equitably. Pradipta Kundu, Gautham Ravichander, and Varun Basu represented the eGov Foundation at the event. 
Pradipta Kunda participated in the panel discussion on 'Healthcare DPG Deployment and Security: Hosting locally or in the cloud' moderated by Karen Sowon, Ph.D., Carnegie Mellon University. The panel saw key inputs on Healthcare DPGs coming from Phidelis Suwedi, Senior Technical Advisor, Digital Health at Clinton Health Access Initiative, and Tom Oluoch, Ph.D., Kenya Health Informatics Association – KeHIA. "The reliability, security, and cost-effectiveness of data residing in the cloud are much stronger than on the premise. Cloud services provide much stricter rules and robust tools to secure data. DIVOC, an open source digital platform, managed to interoperate with various systems in other countries because we worked with the World Health Organization from the start to determine what the standards were", shared Pradipta as part of the panel discussion. Through a lightning talk, she also presented the impact of DIVOC in catalysing DPI across 5 countries during a global pandemic and enabling countries to orchestrate large-scale vaccination programmes efficiently digitally. As technology gets embedded into healthcare, ensuring the privacy of citizens' data becomes critically important and DIVOC allows for tamper-proof and secure digital health records to be created and shared, thus increasing trust by people as well as by the authorities.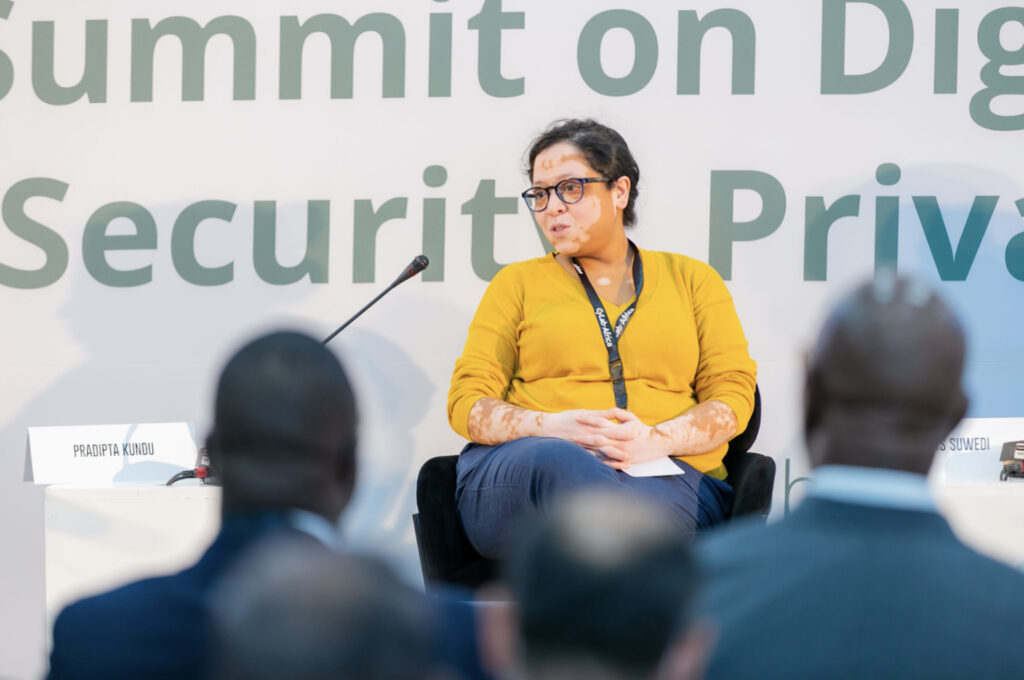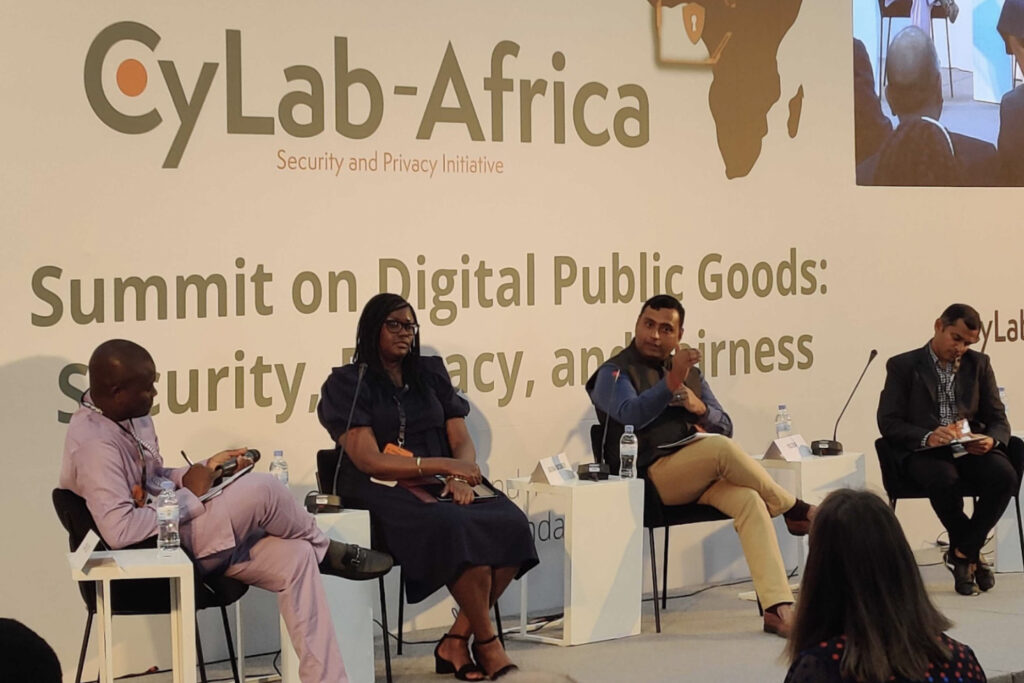 In another panel discussion on 'Building secure and private digital public goods and digital public infrastructure' Gautham Ravichander, Director Policy, eGov Foundation highlighted how DPIs can enable iteration on the policy as well to evolve with emerging needs as they absorb into social and institutional functioning. "Security and Privacy of Digital Public Infrastructure (DPIs) spans all layers from technology, implementation, policy, people, and practices. A narrow focus on only the technology can lead to gaps in security and privacy that can compromise trust", he further remarked. The panel saw insightful experiences coming from Melissa Omino, Acting Director, the Centre for Intellectual Property and Information Technology Law (CIPIT), Strathmore University, and Vyas Sekar, Tan Family Professor of Electrical and Computer Engineering, Carnegie Mellon University. Assane Gueye, Co-Director of CyLab-Africa, Associate Professor, at Carnegie Mellon University Africa moderated the session.
In a nutshell, it can be said that security is a prerequisite for privacy and encompasses people, physical, network, communication, application, data, etc. eGov covers some of the security features available in the DIGIT platform and applies principles to ensure that DIGIT incorporates privacy by design. In addition, eGov also works with academia and governments to institutionalize data privacy through policy advisory.