𝐅𝐥𝐨𝐨𝐫 𝐓𝐚𝐥𝐤 𝐀𝐥𝐞𝐫𝐭 | Accountability & Local Elected Officials in Urban Reforms: The Case of Nagpur's Water Privatisation
May 11
|
4:00 pm
–
5:30 pm
IST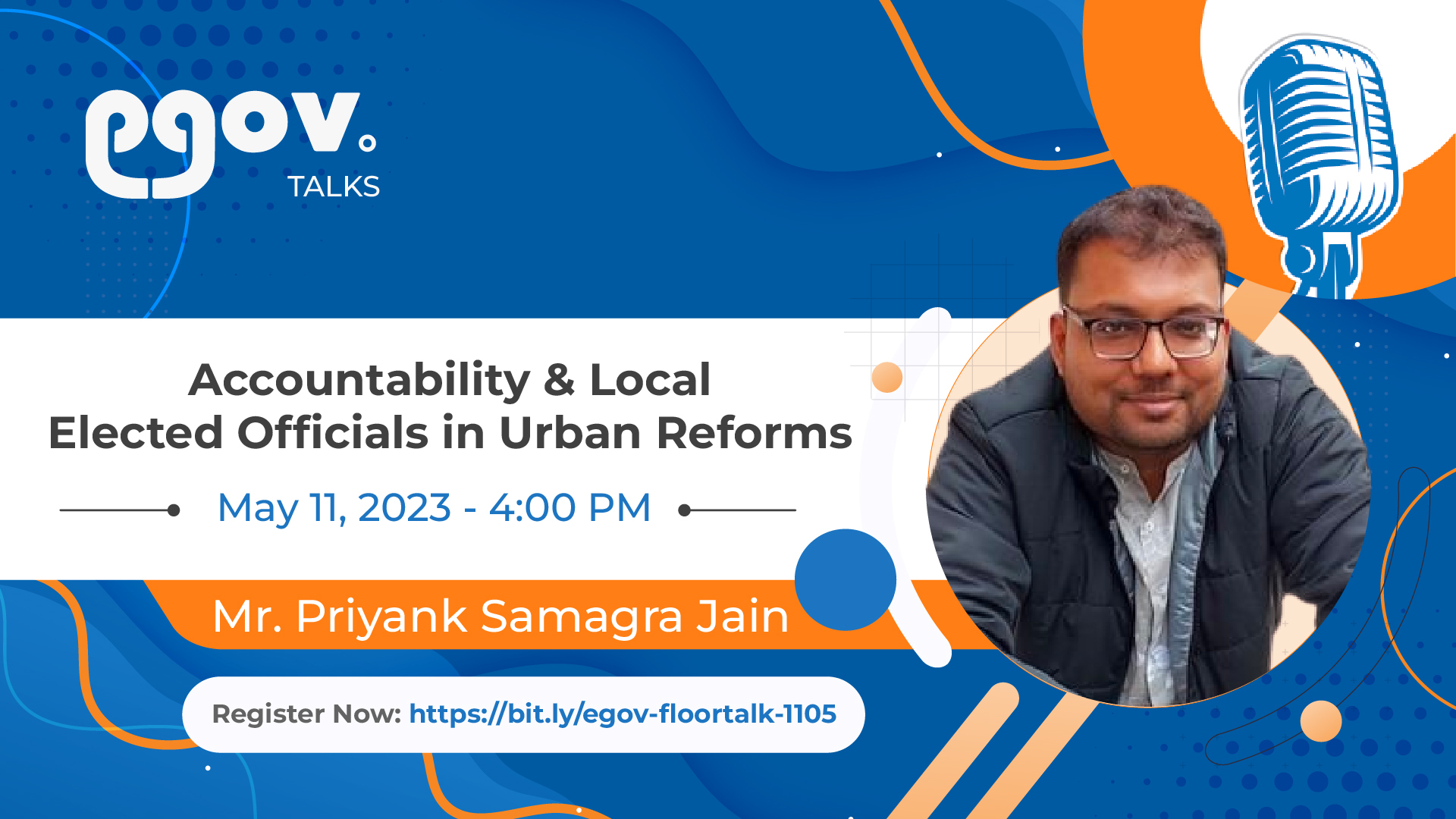 In Indian cities several accountability interventions have been introduced to improve the delivery of municipal services. Such accountability interventions assume an a priori institutionalized arrangement for the manifestation of accountability. However, multiple accountability relationships manifest on ground in a dynamically-interlinked fashion. The present paper is study of the manifestation of these dynamically-interlinked multiple accountability relationships created by the accountability interventions and which emerge on ground during the delivery of public services.
Municipal actors involved in the accountability relationships, especially at the last-mile, give diverse responses to the accountability relationships, which shape the different outcomes of municipal services. The presentation discusses the responses of different municipal actors and presents three arguments: i. the efficacy of conventional hierarchical accountability relationships within a municipal department shape the outcome of the accountability interventions; ii. weak institutional role of municipal councilors motivates them to sabotage the formal accountability relationships between the municipal bureaucracy and citizens; iii. social actors, especially professional NGOs, tend to sideline the municipal councilors which further increases the tensions between managerial function and democratic control.
About Speaker:
Priyank Jain is a Ph.D. candidate at Centre for Policy Studies, IIT Bombay. His broad area of research is last-mile policy implementation and public accountability. His Ph.D. work is focused on manifestation of accountability relationships during the delivery of municipal services in tier-two cities of India. Earlier, he has done M.Tech in Water Science & Governance from TERI School of Advanced Studies, New Delhi, and, B.Tech in Metallurgical & Materials Science Engineering from Visvesvaraya National Institute of Technology, Nagpur. He has also worked as a policy practitioner at Samaj Pragati Sahayog, a non-governmental organization which works in central Indian tribal villages for water and livelihood sustainability; and, Foundation for Economic Development, a non-partisan think-tank based in New Delhi.