Catalysing Digital Urban Futures
As urbanisation continues rapidly, cities face the dual challenges of meeting the aspirations and demands of their citizens while ensuring a sustainable future. Technology has always played a transformative role in society and presently digital technology is revolutionising the way people live their lives.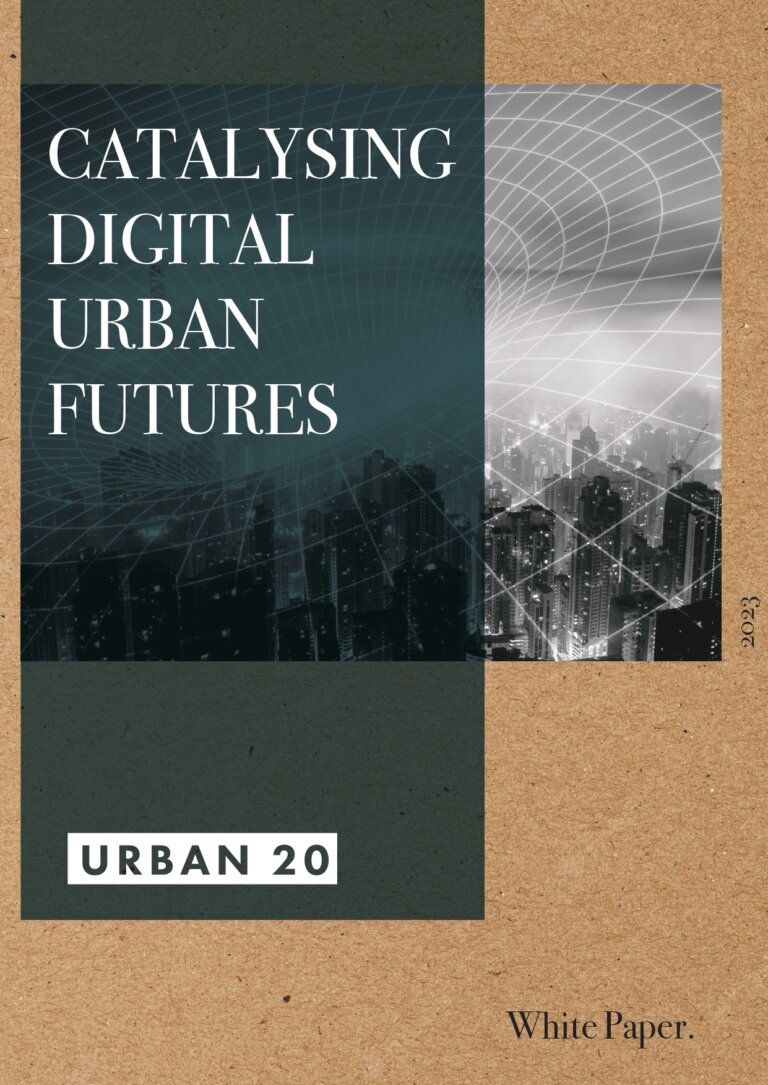 "Catalysing Digital Urban Futures" whitepaper recommends placing the digital imperative at the centre of city governance to leverage this transformative potential. The concept of "smart cities" emphasises digital innovation for sustainable urban development. Integrated city operations, enabled by interconnected systems and data-driven platforms facilitate seamless connectivity that transforms cities into networks, promoting learning, innovation, ease of living and ease of doing business.
About Authors
Ameya Ashok Naik, Head – Policy and Advocacy, eGov Foundation, was part of the taskforce that prepared the whitepaper for U20.
License and Republishing
eGov Foundation reports may be republished in accordance with
CC BY-ND 4.0