Enable governments to continuously improve their financial health, ensure a
functioning and responsive service delivery system, and deploy available funds in
ways that create an environment for businesses, communities, and individuals to
prosper and stay healthy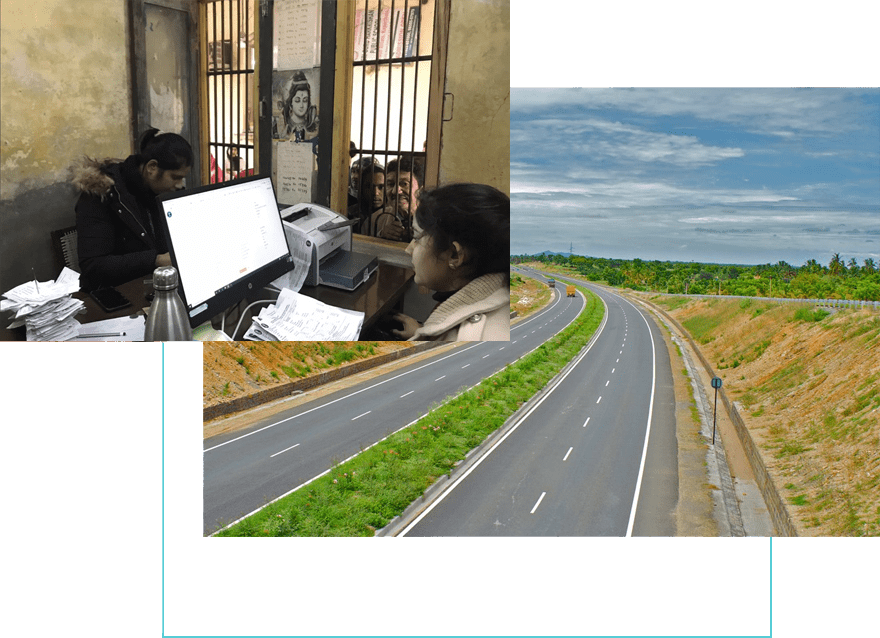 Reimagining
public finance management systems
The Public Finance Management (PFM) mission aims to provide a secure and highly scalable platform that facilitates the exchange of financial information across all levels of the government. We are working to identify and solve problems of public financial management – such as delays in the flow of funds, substantial float of unutilised funds, the problem of low data fidelity, and administrative burden of implementation – by using the platform approach and associated policy reforms.
The vision is being realised through the India Fiscal Information Exchange Platform or iFIX. The platform has been built as a digital public good to provide real-time information on the financial health of districts and states, covering expenditure, revenue, and available funds.
Enables the transformation of the demand, receipt, bill, and payment information entered in mGramSeva into standardised fiscal events, which can then be posted on iFIX.
Facilitates real-time view of the fiscal sustainability of different projects.
It facilitates the seamless exchange of fiscal information through standard APIs and events.
It is a mobile application that can capture revenue and expenditure details in a digitised format and is aimed at bringing in accountability and transparency.
The PFM transformation mission was started in Punjab in January 2021 to provide a
systemic solution to enhance public finance management in the state. Anandpur
Sahib was identified as the pilot division to implement mGramSeva, which is a mobile
application that was developed to demonstrate iFIX's potential. Since its launch in
September 2021, mGramSeva is enabling gram
panchayat water and sanitation committees (GPWSCs) to manage their revenue and expenses and post this to the iFIX platform.
The Department of Water Supply and Sanitation now has visibility of the financial health of GPWSCs where the system is live. Dashboards are making it easy to identify and take timely corrective actions on areas of concern such as pending collections, or piling up of arrears, thus making the GPWSCs financially sustainable. Currently live in 100 villages, mGramSeva will be launched in about 8,000 GPWSCs across Punjab in the next few months.
10,000+

Receipts generated
We are a group of thinkers, doers, and catalysts who use technology and work with all actors in the ecosystem to resolve real-world problems. We are looking for people who share the same passion and excitement to change the world!