The implementation of the National Urban Digital Mission (NUDM) is being anchored by the Centre for Digital Governance (CDG) under the National Institute of Urban Affairs (NIUA). The mission under the aegis of MoHUA (Ministry of Housing and Urban Affairs) was instituted in Feb 2021 and now has 30 states & UTs from the country signed up and weaving the Digital India story in the Urban Sector. Launched in 2021, NUDM aims to build a shared digital infrastructure that will strengthen the capacity of the urban ecosystem to solve complex problems at scale and speed. The utility and impact of Digital Public Infrastructure (DPI) like UPYOG, powered by DIGIT, have been recognised globally; this is a major theme of India's G20 Presidency and is increasingly seen as the means to accelerate digital transformation for good governance. 
India, with one of the largest urban populations in the world, must complete this transformation at scale and speed. Every pair of trained hands will help us get closer to covering the length and breadth of urban India. To effectively serve citizens in the digital age, governments need technical expertise and a deep understanding of digital systems. Over the past two decades, eGov Foundation has worked with governments and markets to drive governance transformation and public service delivery through digital public infrastructure. Recognizing the critical role government and ecosystem partners play in implementing digital solutions, eGov focuses on enhancing the capacity of implementation partners through continuous training and workshops.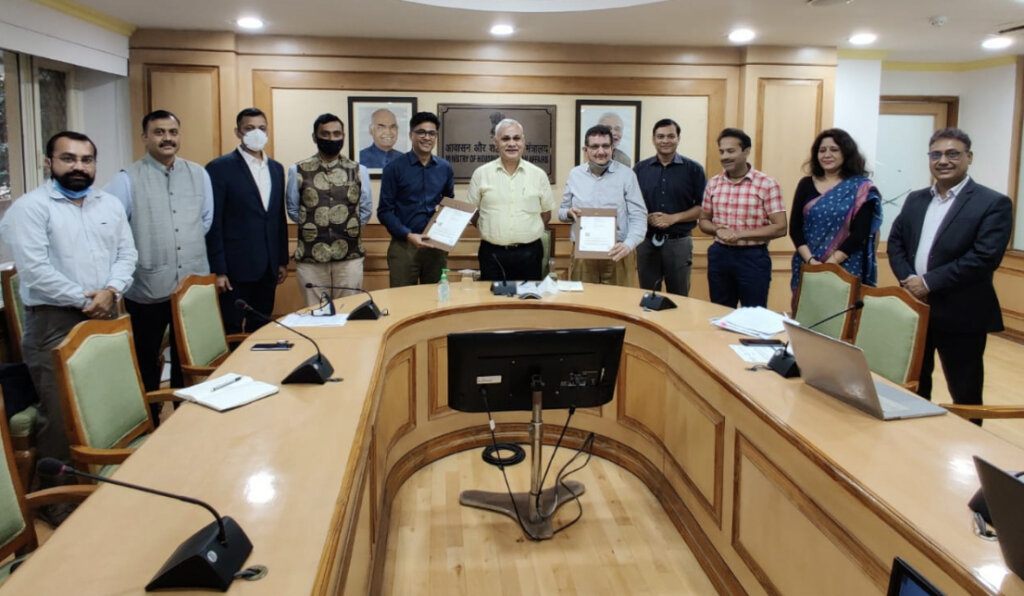 MoU between NIUA-eGov Foundation to implement UPYOG

Aniket Talele, Solution Architect from eGov Foundation, elaborating on infrastructure setup and DevOps practices specific to UPYOG
Capacity Building plays a vital role in promoting the adoption of DIGIT, an open-source service delivery and governance platform by eGov Foundation. This principle is evident in our commitment to training and empowering additional personnel for the deployment of UPYOG – Urban Platform for Delivery of Online Governance, built on DIGIT. The open-source and interoperable nature of the platform allows its users to integrate it with existing or new applications, as well as build on it. The capacity to deploy it can be created through various aspects, including imparting training to state and city employees, training/enabling market players, and connecting the ecosystem partners effectively.
UPYOG is designed to enhance the operational capacity of rural and urban local bodies. And NUDM, in collaboration with the eGov Foundation, has been conducting regular training sessions to offer practical guidance on the implementation of UPYOG. Most recently the UPYOG technical training workshop was organised in New Delhi. Over the course of four days, more than 150+ software and program professionals from 34 technical implementation partner agencies across the country attended the workshop and learned about the platform, and experienced a live demo of UPYOG deployment, configuration, and customisation.
As a part of the 4-day workshop, eGov personnel presented a deep dive into the specifics of the platform, including technology deep dives, infrastructure setup, DevOps practices, technical integration, core services, business services, municipal services, and best practices, empowering participants to streamline their solution development processes and make significant strides in urban governance. The expected outcome of this workshop was to train and enable its participants to deploy UPYOG with minimal or no support – or to train each individual how to fish!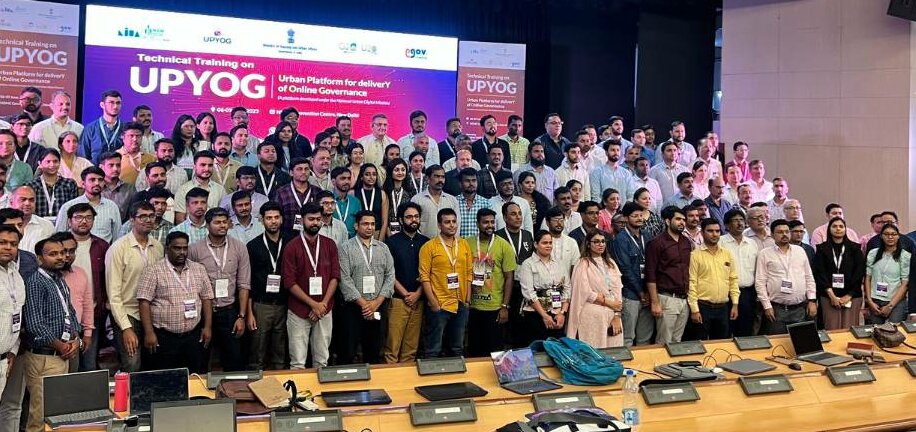 UPYOG technical training workshop | 6th-9th June 2023 | New Delhi
Kerala is the first state which has gone live using the platform and is using its adaptive models, with support from the CDG team which has been hand-holding them in this deployment. The team expressed that this new journey has not been easy for their team, which has worked on this technology for the first time, but the challenges through this ride were easier to address owing to the support from both the program and technical team. The participants built the capability to respond to NUDM RFPs as they start getting released, the ability to deploy/customize/configure UPYOG (powered by DIGIT), and the ability to come up with locally relevant solutions using the building blocks of UPYOG and frameworks of NUDM. 
Just as the Director NIUA's mantra "UPYOG ko upyogi banana hai" (We have to make UPYOG useful to people).