eGovernance in Property tax
Property Tax (PT) is the principal source of revenue for local governments in many developed and developing countries. The interest in property tax reforms shown by many international donors and national governments is reflective of its importance in enabling effective and capable local administration. Despite many studies and attempts to reform it, the property tax system in India continues to function at low levels of effectiveness. India's property tax-to-GDP ratio, at 0.48%, is one of the lowest amongst G-20 countries.
In India, PT is levied on ownership of any tangible real estate within the municipal area by the Urban Local Body (ULB). This system faces both top-down and bottom-up challenges.
The state of Andhra Pradesh is an exception to this trend. Between 2015 and 2019, Andhra Pradesh has increased its annual Property Tax collections by over 100%. This was achieved by introducing multiple measures to increase the tax base, consolidate billing, and standardize assessments, leading to a sustainable revenue stream being established over this 4-year period.
This whitepaper studies the efforts of the state governments in e-Governance and Property Taxes in India, The authors also present a data model for measuring the state's performance various Policy and Administrative variables of Property Tax and make recommendations from lessons and best practices implemented in Andhra Pradesh.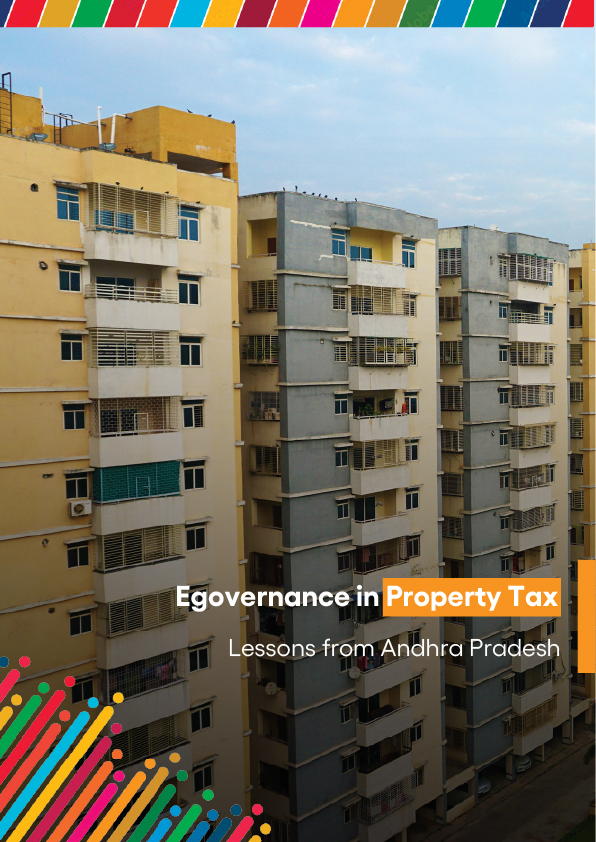 About The Authors
Aditya Batra
is an Associate with the Policy Initiatives team at eGov Foundation and has a deep interest in the intersection of technology and public policy challenges. He actively works with eGov's civil society and non-profit ecosystem to build new partnerships and manage such co-partnered projects. Currently, he is focused on building a coalition of partners for expanding adoption of online municipal services across the digital divide. To bide his time, Aditya likes to watch and play sports, read and quiz. He is based out of New Delhi.
Ajit Kumar is an entrepreneur and product manager with a keen interest in social entrepreneurship and technology. He actively works with the government and citizens to understand and solve local problems. Currently, he is solving the product adoption of the online service offered by the urban local bodies in India. Apart from that, Ajit loves Volleyball, travelling and is an active reader of social and political issues.
Anuroop Bisaria is a data scientist with over five years of experience working with behavioral analytics and human systems. Previously having worked with consumer robotics, he is constantly working on new ways to integrate AI into day to day life. He is most known for his revolutionary techniques of image normalization to improve machine understanding of sign language. Anuroop enjoys chess and lives in Bengaluru, India. Anuroop worked with eGov Foundation from September 2019 to October 2020
License and Republishing
eGov Foundation reports may be republished in accordance with
CC BY-ND 4.0