Catalysing urban transformation by embedding an open digital
platform in 4,500+ ULBs by 2025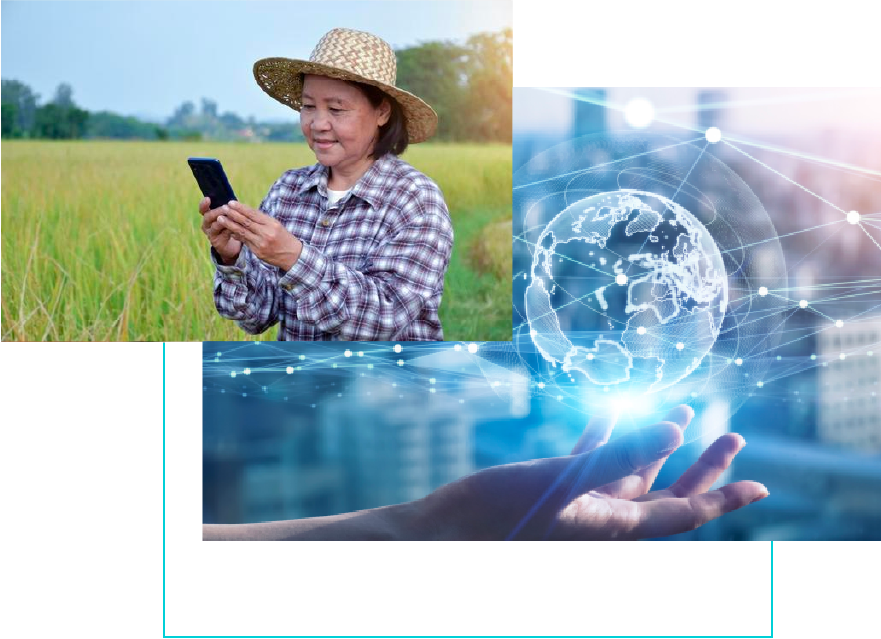 Enabling

societal transformation at scale
Digital technology is an enabler, and to have a sustainable impact at scale, the urban mission is catalysing an ecosystem of citizens, governments, and enterprises to come together and improve the quality of life and remove barriers for efficient service delivery.
With our open technology platform – Digital Infrastructure for Governance, Impact & Transformation (DIGIT) – we are empowering stakeholders to co-create and deploy solutions that enhance the quality of life and ease of doing business. Certified as a digital public good by the Digital Public Goods Alliance (DPGA), DIGIT can be accessed without any restrictions or fees. As with any open-source project, the community can also contribute assets to the platform.
Enables administrators to monitor key performance indicators, measure the performance of local bodies, and analyse trends to make data-driven decisions.
Enables urban local bodies (ULBs) to manage finance and account transactions.
Allows citizens to seek no objections to fire from any urban local body/fire department for construction of a building, or to conduct an event.
Helps ULBs to eliminate the use of manual receipts to capture miscellaneous payments at the counter and on the field. It streamlines the end-of-day collection process by digitising all payment streams.
Enables professionals such as architects, engineers, and supervisors to seek permission for the construction of a building.
Enables citizens, field employees, and administrators with automated property tax assessment, payment services, generation of payment receipts, and monitoring tax collection with dashboards and reports.
Self-serve web and mobile-based configurable application that enables citizens to report grievances. It also allows municipal employees to identify the issues and take timely corrective actions.
Enables traders to apply for new licenses, renewals, amendments, and supplemental licenses. Administrators can also track and manage regulatory processes.
Allows citizens to access a wide range of public utility services, notifications, announcements, and information about their city.
Facilitates management of water or sewerage connection applications, and bill payments.
Users can pay their bills or apply for public services via WhatsApp.
We started by working in the trenches of wards and urban local bodies (ULBs) of Karnataka in 2003. Over the last 19 years, we have worked with 14 states in 800 ULBs across India to enable local capacity to solve problems and ensure that citizens can access all services they need with ease and transparency. While active users for both citizens and employees have increased eight-fold, our solutions have impacted the lives of 180 million citizens.
Reference applications
built
In 2021, eGov started collaborating with the National Institute of Urban Affairs to implement the National Urban Governance Platform (NUGP), which will enable the delivery of e-governance services across India's towns and cities. The National Urban Digital Mission (NUDM) aims to set up integrated platforms, and DIGIT will be incorporated into one such integrated platform.
We are a group of thinkers, doers, and catalysts who use technology and work with all actors in the ecosystem to resolve real-world problems. We are looking for people who share the same passion and excitement to change the world!