The PFM transformation mission was started in Punjab in 2021 to provide a systemic solution to enhance public finance management in the state. Public Finance Management drives government and all the development programs be it through the development of public infrastructure, delivery of public services, or through direct benefits transfers. Anandpur Sahib was identified as the pilot division to implement mGramSeva, which is a mobile application that was developed to demonstrate iFIX's potential. mGramSeva was developed as part of the iFIX Exemplar in Punjab. It enables rural local bodies to manage revenue and expenditures related to water supply projects using a mobile app.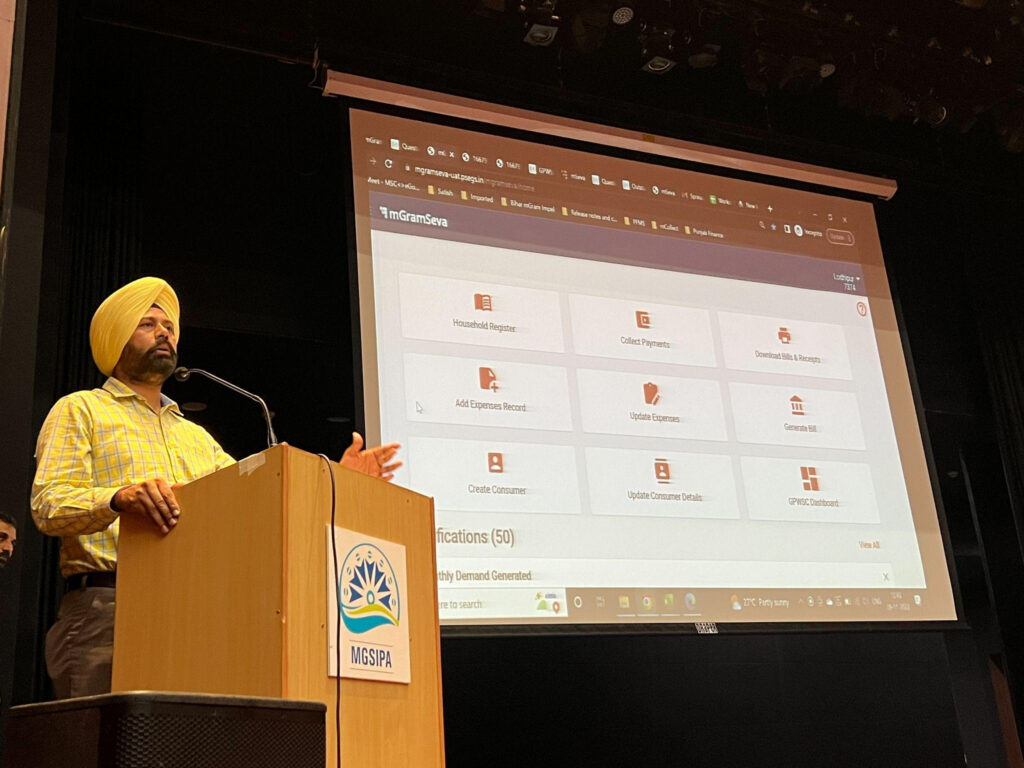 In Nov, 2022 eGov conducted a hands-on workshop on mGramSeva usage for almost 100 staff from the Department of Water Supply and Sanitation (DWSS), Govt of Punjab. Principal Secretary Shri Dhirendra Kumar Tiwari, flagged off the workshop. The workshop was also attended by HOD Sh. Vipul Ujwal IAS, DWSS, and other officials from the department. They addressed the participants highlighting the importance of mGramSeva to the department and the state, and the need to start using the app soon. The HoD and Chief Engineers from the 3 zones were also present and shared their inputs.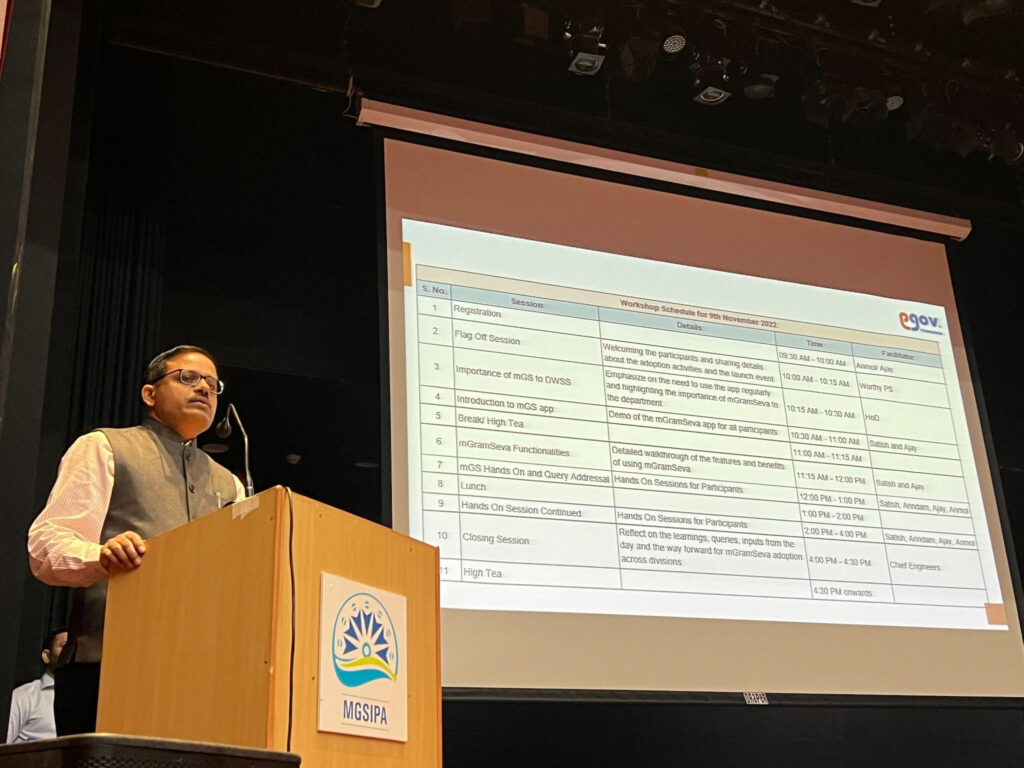 The workshop covered various aspects of the app and the participants were sensitised about the platform approach, its benefits, usage, and the importance of mGramSeva in delivering digital services across the state. Chandar Muthukrishnan from eGovernments Foundation shared details about the platform approach and its benefits, while Satish N and Arindam led the hands-on sessions on the app, supported by Ajay and Anmol from EY.

Since its launch in September 2021, mGramSeva is enabling gram panchayat water and sanitation committees (GPWSCs) to manage their revenue and expenses and post this to the iFIX platform. The Department of Water Supply and Sanitation now has visibility of the financial health of GPWSCs where the system is live. Dashboards are making it easy to identify and take timely corrective actions on areas of concern such as pending collections, or piling up of arrears, thus making the GPWSCs financially sustainable.