Authors: Raja Sekhara Kaliki & Nishant Saxena, Piramal Foundation
A Collaborative Effort in Fostering Innovation within Government Systems
At Piramal Foundation, we envision a Bharat, wherein every citizen enjoys equitable access to quality public services and equal opportunity to live to their fullest potential, independent of their socioeconomic, geographical, and other barriers. Our theory of change encompasses three dimensions – public systems transformation, community participation in matters of governance and development, and empowerment of youth and women as change agents. We target our efforts towards communities, geographies, and states needing support, ensuring targeted impact and meaningful change.  Examples of our initiative include the Aspirational Districts Collaborative, in partnership with NITI Aayog,  across 112 aspirational districts, the Tribal Health Collaborative supporting tribal communities and governments across 45 districts to improve the public health system for their unique needs and the  Piramal School of Leadership supporting Children with Special Needs, in addition to conducting leadership development programs across education and health departments in six states.
Through our diverse work with state governments, district administration, and communities over the past 15 years, we realised the huge potential for the adoption of digital technologies and digital platforms at all levels. This is when DIGIT by eGov Foundation entered as a transformative force designed to facilitate seamless collaboration, enhance efficiency, promote interoperability, and foster innovation within governmental systems.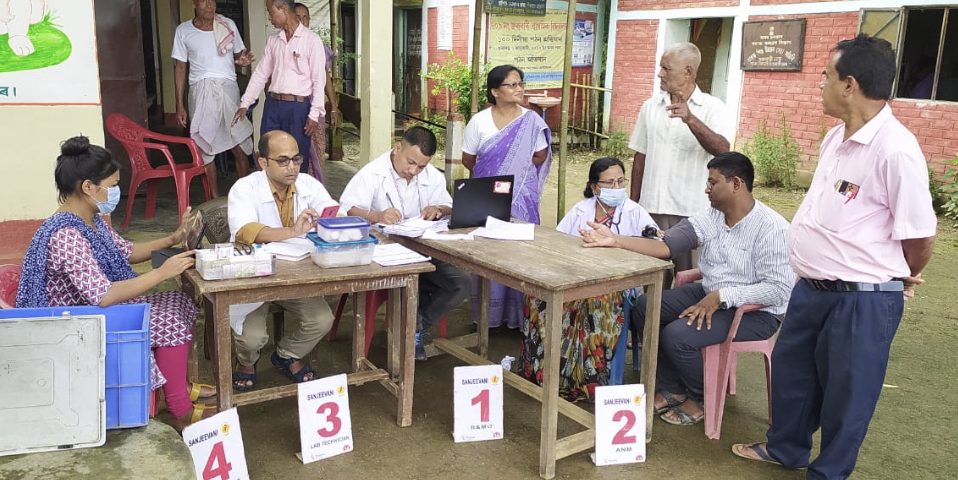 MoU Signing Ceremony between Piramal Foundation & eGov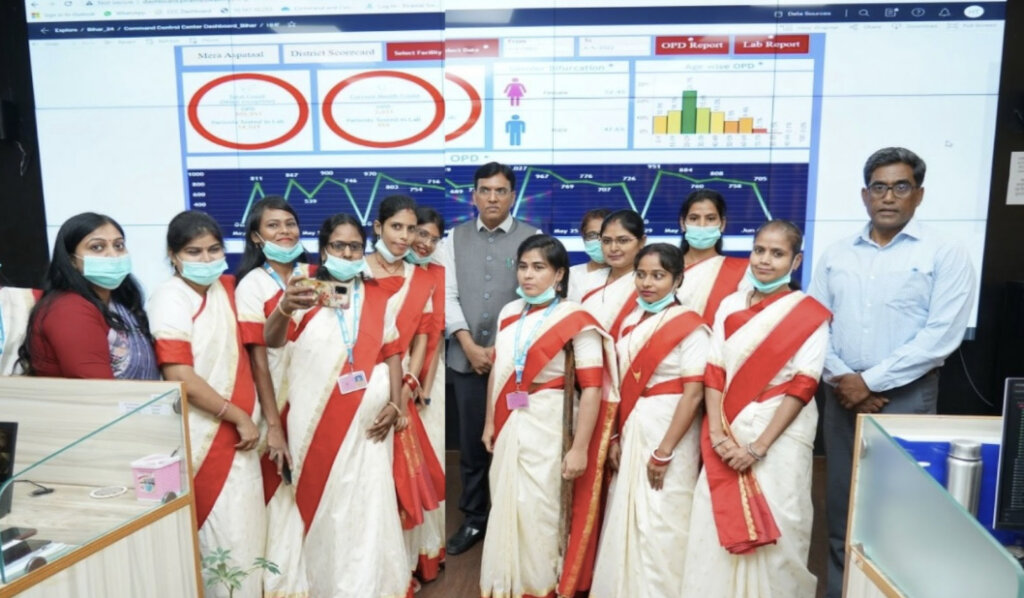 Engagement of staff with Health Minister Shri Mansukh L. Mandaviya
As a first step, we have replaced an existing grievance redressal software system we use in our Health Helplines (we run in a public-private partnership) with DIGIT's PGR – Public Grievance Redressal. We are also building a workflow automation system for state education departments on DIGIT to manage litigations, which is expected to reduce the time government administration spends on court proceedings and case document management. Moreover, it seeks to enhance the experience of all parties involved. Furthermore, we are in the process of conceptualising a suite of integrated solutions for enabling decentralised governance and program management that allows state departments to run their programs and schemes effectively on the ground. We see a huge opportunity to empower and enable administration at various levels – from district magistrate to sarpanch – to make decisions and serve their citizens efficiently.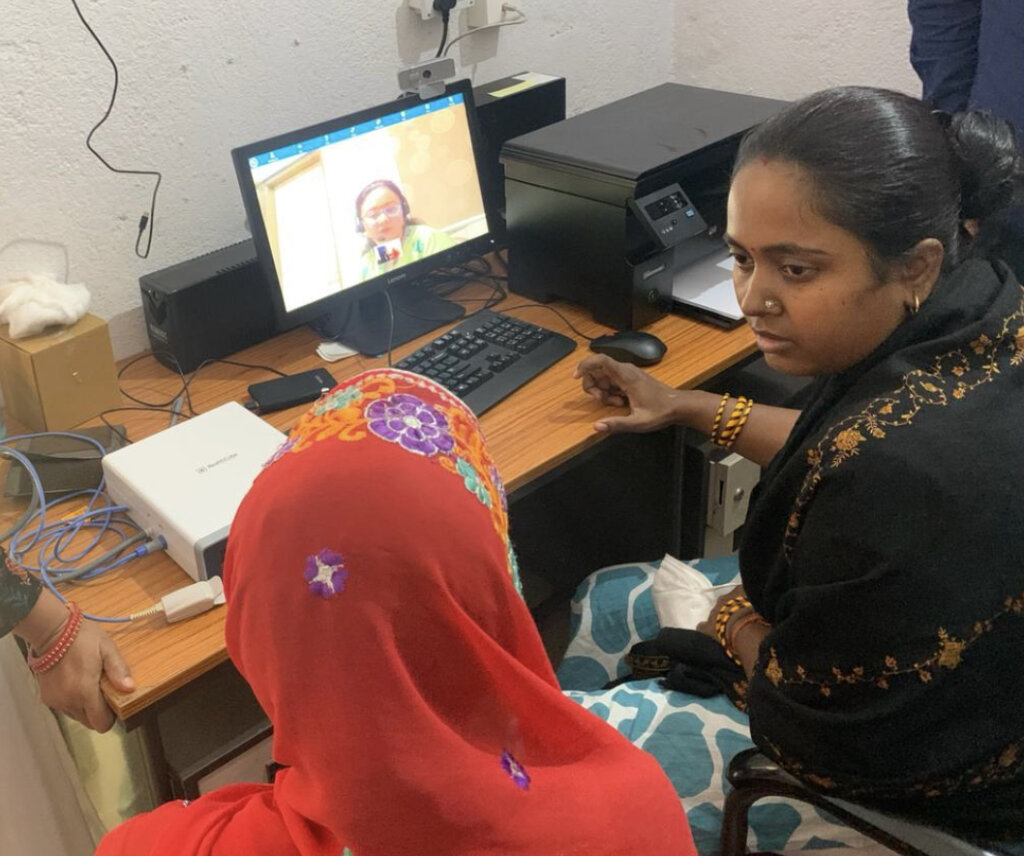 Citizens utilising telemedicine consultation through a local health centre
Building technology solutions that can work effectively in government setup is not a trivial task. Government systems need to operate at a population scale. They need to co-exist, interoperate, and integrate with various legacy systems, as well as any new systems across departments. Government systems require strong security measures to protect against unauthorised access, due to the sensitive nature of the data they handle like citizen information and finances. Tech systems designed for governments need to meet specific regulatory requirements, depending on the state and department. Government systems are also for delivering services to citizens, who may not be digitally savvy or have the right resources. This means that attention must be paid to a citizen-centric design, user-friendly interfaces, and working effectively in low resource environment. They may also have to operate in existing legacy environments in the state data centres.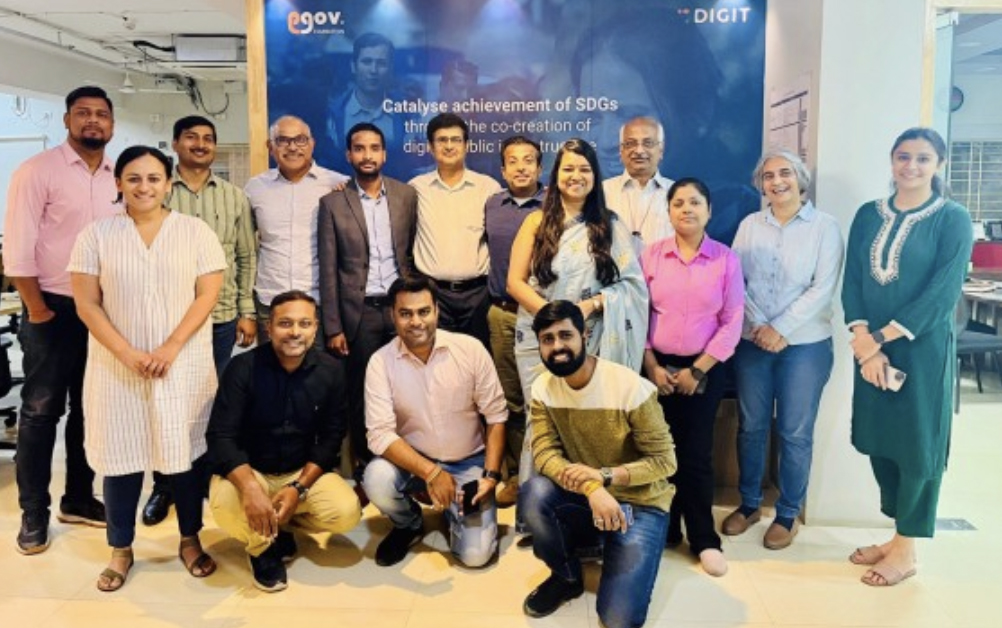 Two day workshop with the Piramal team on platform thinking & DIGIT
The partnership between eGov Foundation and Piramal Foundation presents a powerful collaboration that leverages the strengths and expertise of both organisations. By combining eGov's experience and expertise in DPIs – Digital Public Infrastructure with Piramal Foundation's grassroots understanding and expertise to engage with government systems and drive change, we create a potent force for driving digital transformation in the social sector ecosystem.