Reflections on Statewide rollout (3 - 33 -119)
Early morning flights are a pain, but Mondays are a tad more difficult. I usually fall asleep in the cab during these long airport rides. This one was different. It's been at least a week since I had a good night's sleep. Racing thoughts kept me company all the way.
Are the master trainers sufficiently trained to take on further training sessions? Will the training material reach on time? Will that be sufficient for sustained training going forward? Is the accommodation sorted for Urban Local Body (ULB) folks? Any hiccups in production? Are we going 'live' right after the training?
I decided to park these thoughts for a while until I reach Bhubaneswar and reflect on the journey that I embarked on 3 months ago. When I took on this role 3 months ago, I knew it was an uphill task but I had no idea about the intensity required. Feels like only yesterday that we had a discussion with the Principal secretary seeking approval on the statewide rollout. He asked us to phase it out as 33 ULBs in Phase 1 & the remaining 82 ULBs in Phase 2. Phase 1 is like an Everest base camp trek which would prepare us to plan better and complete Mission Everest.
A new mission leader, mission program manager, product manager, implementation manager, engineering team… As if this was not enough, even our SPOC with Govt. of Odisha got transferred and a new SPOC was appointed in his place. All thanks to the team members who were there from the beginning for bringing all of us up to speed and the relentless commitment from each and every team member that we are now all set to go live & get started before Durga Puja.
Lessons from Pilot across 3 ULBs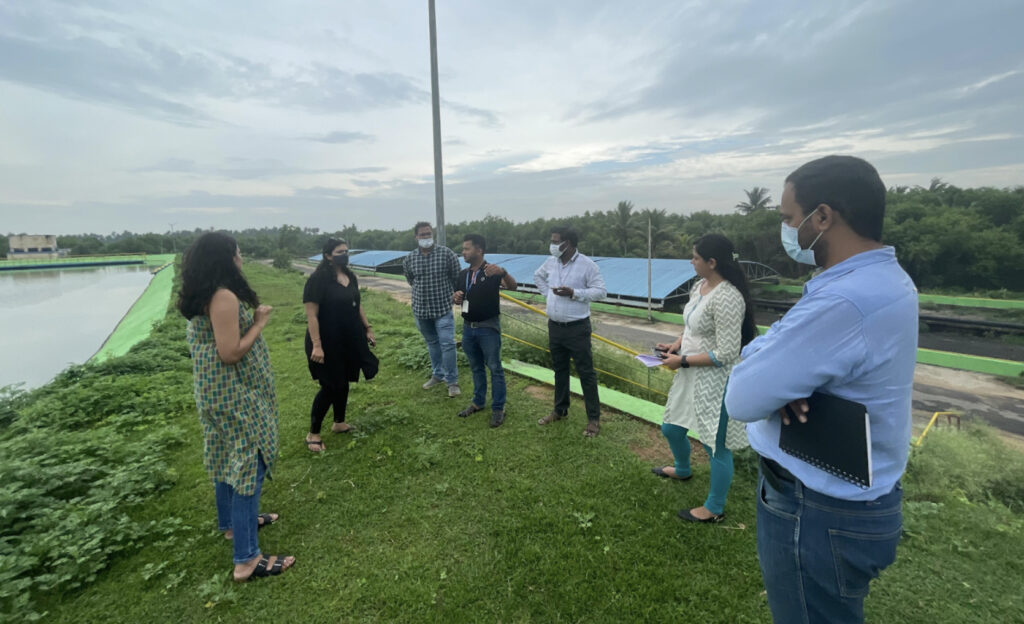 Even before the base camp trek began, we did our let's say, Chembra peak trek through the pilot across 3 ULBs. We had our learnings the hard way. Infrastructure across pilot ULBs was either not available or not working. It's like setting out for the monsoon trek without trekking gear or ponchos. What was even the point of training in places where there was no internet? We had our initial hiccups, picked ourselves up, gathered our lessons, and are heading out doubly prepared for the base camp. A rollout dashboard was prepared to monitor and ensure the preparedness of the ULBs and Faecal Sludge Treatment Plant (FSTPs) before even conducting the training for the employees.

Another important lesson during the pilot was that we understood "WE COULDNT DO IT ALL OURSELVES". We needed to involve the state at a much deeper level for sustained platform adoption. That's why, we relied on the Technical support unit, EY, and the state to identify and select the master trainers who would continue to do refresher training with the ULBs on a need basis and also monitor the adoption.

While we had initially planned for the regular training programs and informative user guides which is normal before any launch, we all knew it was just not enough. That's when the marketing team pitched in and helped us design a campaign. While it's the first of many marketing initiatives to come, the team did a fantastic job of creating excitement among users so far. 'SUJOG Swachh League' and 'Ab Swachh in a touch' really connected with the end users.
Playing on strengths and Quizzing it up (SUJOG Swachh League)
With limited resources and time, we had to rely on things we are good at to energize the participants & keep them engaged. Being a budding quiz master, the easiest thing I could think of was to quickly develop a quiz for master trainers. Modesty aside, I believe the quiz not only kept them awake after the scrumptious lunch but also improved their participation & involvement.

A bit more confident after all these reflections, landed in Bhubaneswar to prepare for the d-day when the ULBs would be trained on SUJOG Faecal Sludge Management (FSM) module built on DIGIT managing multiple waste streams in sanitation.
Master trainers - the real CHAMPIONS
We went to the sessions thoroughly prepared but the icing on the cake was definitely the super enthusiastic master trainers who participated thoroughly throughout the sessions and were extremely proactive in taking up responsibilities beyond training. They had brilliant ideas for making  the sessions more interesting and they even shared a few ideas on driving adoption, most of which will also go into our planning for Phase 2.
The best kind of training is the one with a lot of QUESTIONS
When the training for the ULB employees began, I was completely surprised at how attentive the participants were. Numerous questions and doubts made it doubly clear that everyone was paying attention and imagining the situations they would face on the ground. All of them demonstrated the application flow end to end without much help/hand holding 
Base Camp done, Mission Everest ahead
As we conclude the most exciting week, we are all aware of the road ahead and the plans to take us there. We know it won't be easy but I definitely feel more confident than I felt on my way to the airport on Monday. It was not all easy, it is never easy, we all faced challenges, some very difficult ones (& that's for another note, maybe) but we eventually sailed through. We will celebrate the efforts of everyone who directly or indirectly worked on this mission and made this day happen. We are excited about the future – not just for statewide but to scale the impact beyond Odisha across the country.
Ab Swachh In a Touch!