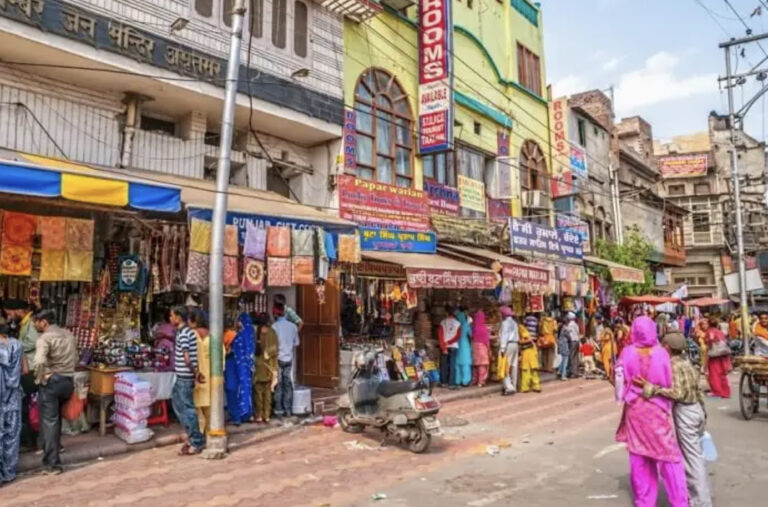 The shopkeeper at Katra Jamail Singh, one of the busiest shopping streets in Amritsar, will insist that the price of the phulkari dupatta is fixed, but will promise you a 10% discount when no one is looking. 
With antique-looking lamps, tiled flooring, the swanky Partition Museum and a renovated Jallianwala Bagh – the city centre has a got a facelift, but the by lanes remain unchanged.  
Amritsar and its people embrace their contradictions like no other.
What the citizens feel
Our experience at the Amritsar Municipal Corporation (AMC) office was no different.
At the property tax window, we met a man in his 30s who said he has heard of people paying tax online but prefers making the payment at the Urban Local Body (ULB) office. "My workplace is nearby. I usually send my office boy here to do it for me", he said.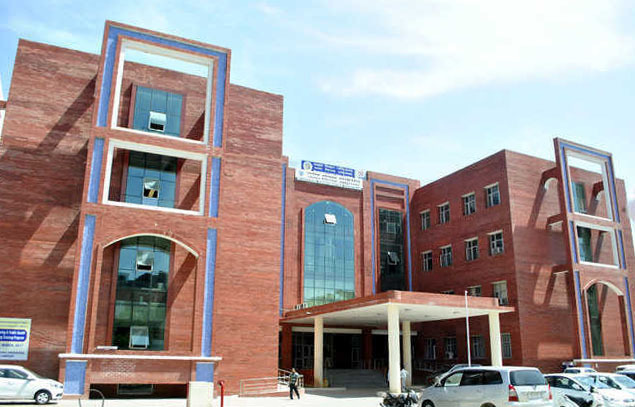 Simarjeet Kaur, the head of the IT Wing at the Punjab Municipal and Infrastructure Development Company (PMIDC) says this preference for cash is common among businessmen. "Many businesses here deal in cash only. Making an online payment via bank is a no-go." As for those who are not tech savvy, she feels it is alright if older people prefer coming to the ULB office. For many who have retired, going to the ULB office is a way to pass time, she said. "We shouldn't force them to pay online". 
Another citizen in his 60s said he prefers paying tax at the ULB office because one gets a printed receipt as proof. This preference for a hard copy of the receipt became more pronounced as we encountered more citizens who paid tax online but made a trip to the ULB office to get a printed receipt. Even though one gets the option to download receipt on the mSeva app, if an e-receipt can be generated and shared with the citizen as an image or pdf over e-mail or whatsapp, (not as a link as it currently is), these concerns can be allayed. 
Inside the municipal employees' room, we met an owner of a real-estate business in his 60s, who admits he is not tech savvy. "At this age, I don't understand online payment systems. I am worried I will make mistakes. I can only use that option when my children do it for me, but one cannot rely on them all the time", he said. 
Ajay Singh (name changed), a municipal employee in charge of the property tax department at AMC tells us only 15-20% payments this year have been made online. He believes this number will remain low unless we help citizens with online payments. "Citizens who are interested must be shown how it is done. Only then will they develop the confidence to do it themselves", he said.  
What the municipal employees feel
When you enter the room out of which the municipal employees work, you get a sense that everyone knows what they are doing. Maybe it is the ease with which they use their computers or the fact that we didn't see any citizen wait for more than 5-7 minutes. 
In our conversations with Ajay Singh, the reason behind this comfort with technology starts to make sense. DIGIT is not his team's first brush with technology. Amritsar has had a software for municipal payments since June 2018. DIGIT, eGov's flagship digital platform, was introduced only in September 2020. His current staff was in fact hired on contract and trained by the earlier software company in 2018.
Ajay Singh told us they faced teething issues at the beginning of DIGIT's adoption. DIGIT was introduced in the middle of the financial year, which led to a lot of double payments. But now things are on track. He said he has noticed a considerable change since the system was digitised. "There is less corruption now. Earlier, employees would tend to hold money or not deposit cheques but that is not the case anymore. There are fewer in person payments now. Citizens have also become more aware about how property tax is calculated. They seem to be getting used to it.", he said. 
The use of earlier software in Amritsar began on 22 June 2018. Previous year's property tax collection was 17 crores, it went up to 22.44 crore in 2018-19, then to 26 crores in 2019-20 and then down by 2 crores in 2020-21 because of covid. This year, Singh said, is looking better.
Singh says it took his colleagues just 10 days to understand how the mSeva portal works. But he feels that sometimes technical issues take longer to resolve. "Older software company gave us a technical team of 3 engineers in Amritsar which helped in quick resolution of any issues we faced", he said. 
Sanjana (name changed) a municipal employee and a BTech graduate in her early 20s (picture on the left), said that having a software has meant easier access to reports in case superintendents ask for ready data on property tax collections. However, she feels the software can use some improvements, "First, the receipts can be more detailed with information on bifurcation of the self-owned and rented properties. Second, the processing of online payment could be less lengthy. Third, whenever we want to edit property owner details on DIGIT, we have to go via PMIDC and are not allowed to do it at our end." 
She and her colleagues continue to use earlier software for collection of water and sewerage charges. As of December 2021, integration with DIGIT is yet to take place. 
Another roadblock to increasing the property tax revenue is the underreporting of property area by owners. "This is where 90% of the leakage happens. PMIDC is working on this by introducing geo-spatial mapping technology that can help verify the declarations by property owners", Ajay Singh said. True assessment, he believed, will increase the scope for revenue collection.