A digitised local government for Cantts
Exactly a year ago, Directorate General Defence Estates (DGDE) under Ministry of Defence, Government of India, partnered with eGov to deploy our DIGIT platform, a free, open-source software, to digitise citizen services in all 62 cantonments across India. A cantonment board is a civic administration body in India administered by Ministry of Defence.

Inaugurated by Defence Minister Rajnath Singh, under this program called eChhawani, services like public grievance redressal, trade license application, birth and death certificate application, among others are being offered digitally to residents of all cantt areas.  In total, 10 modules are live under this program.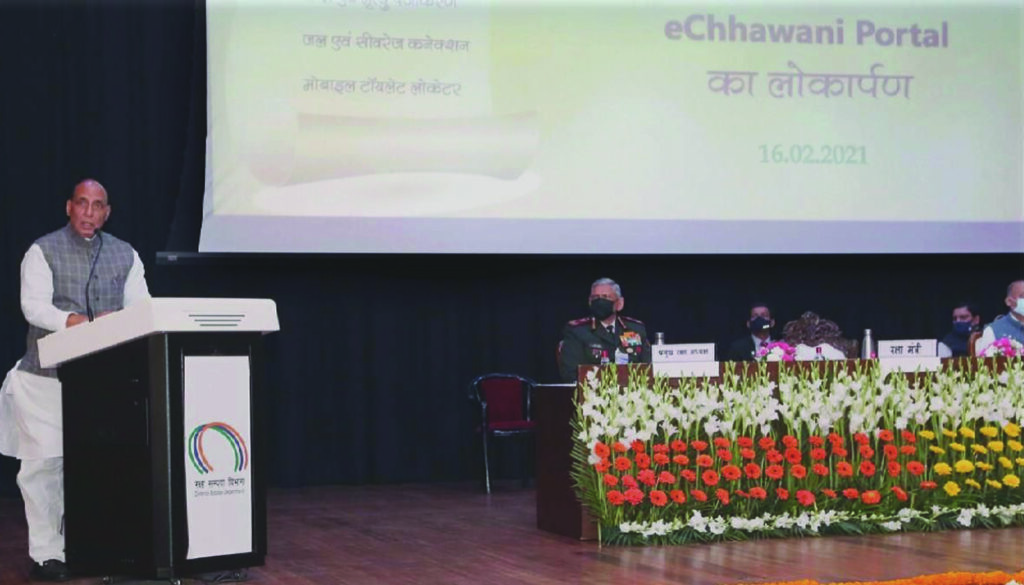 To ease access to government services
Ministry of Defence was looking for a platform that could digitise citizen centric services across all cantt boards in India. They had two key requirements:
Provide online access for citizens so they could avail services without visiting Cantonment Board offices

Multi-tenanted schema so that a centralised system could cater to all 62 Cantonment Boards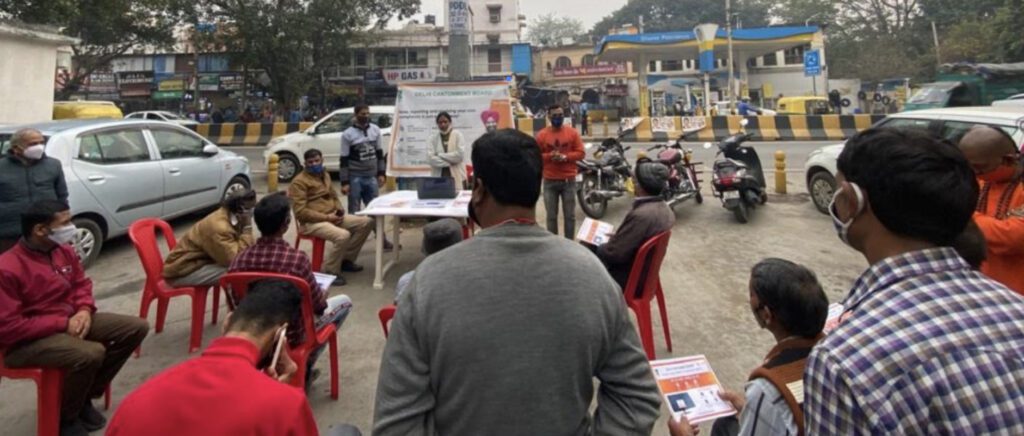 6.13  lakh

citizens

have been registered using the eChhawani portal 

Within Ministry of Defence, Government of India

,

Directorate General Defence Estates (DGDE)

is incharge of this program

Bharat Electronics Limited (BEL)

's software division implemented this program for Ministry of Defence. They have also

contributed a feature (eChallan) back to DIGIT

eGov

's DIGIT platform served as the foundational platform 
62 Cantonment Boards in India
eChhawani portal is live in 62 cantonment areas across India. 
These cantonment areas are spread across the states of Himachal Pradesh, Jammu and Kashmir, Delhi, Haryana, Punjab, Rajasthan, Uttarakhand, Madhya Pradesh , Uttar Pradesh, Gujarat, Bihar, Jharkhand, Meghalaya, Meghalaya, Odisha, West Bengal, Karnataka, Kerala, Tamil Nadu and Telangana.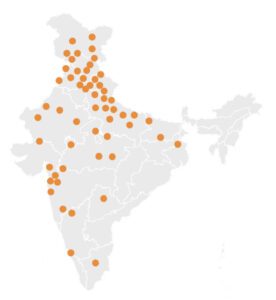 By catalysing the ecosystem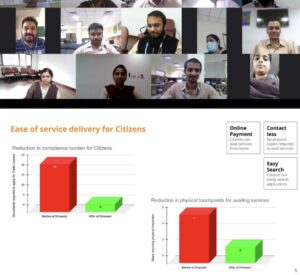 eChhawani program went live in all 62 cantt boards in less than a year. This was possible because of eGov's unique way of catalysing the ecosystem to enable scale@speed transformation.
eGov enabled BEL to deploy and customise DIGIT through detailed enablement sessions. Additionally we played a key advisory role in Domain Committee driving couple of process reforms. Finally, MoD has provided significant sponsorship for this initiative.